Managed Web Hosting
Powerful NVMe SSD platform for fast performance
Premium Features For Your Peace Of Mind
Let us worry about your technical hosting needs so you can focus on growing your business.
NVMe SSD Storage
7 x better performance compared to traditional SSD drives, NVMe storage leaves our competition in the dust.
LiteSpeed Web server
Your website will load up to 9 times faster than traditional Apache/NGINX web server and process PHP 50% faster.
CloudLinux OS
Your site's performance will never be affected by resource spikes from other users on the same server.
Advanced Support
Our expert support will help install or update your application. We'll even troubleshoot it for no extra cost.
Semi-Dedicated
Your site will be sharing resources with less sites per server, meaning more resources available for your website.
AI Malware Scanning
Our automated AI security defense proactively finds and removes malware before it does any damage.
Daily Website Backups
We take daily backups of your website and store 30 copies. Easily restore your website with just a click.
Built-in Caching
LiteSpeed Cache drastically improves your site's load times by caching static and dynamic content.
Amazing Hardware
Your site will be hosted on the best hardware, latest Intel E5 Xeon CPUs, DDR4 ECC RAM and NVMe SSD storage.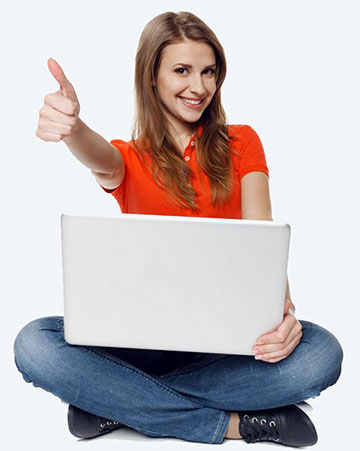 Standard features
Unlimited Websites
Unlimited Email Accounts
Unlimited MySQL Databases
POP3, SMTP, IMAP Support
Premium Anti-Spam Filtering
Drag and Drop Site Builder
24/7 Security and DDoS protection
1-Click Script Installs
Instant and Free setup
Hassle-free Migration
24/7 Friendly Support
100% Uptime Guarantee
60-Day Money-Back Guarantee
All your favorite tools in one place
GD2 Library, ImageMagick
Ruby + Ruby on Rails
Perl Support
Git version control system
Full CGI Access
Python Support
Server Side Includes (SSI)
Node.js
cURL
Multiple PHP Versions (7.3,7.2,5.6,5.5,5.4)
MariaDB SQL 5.x with phpMyAdmin
PostgreSQL
Zend Guard & ionCube Loader
SSH (shell) access
Awstats & Webalizer for statistics
Access to Raw Log Files
Crontab Access
1-click installer with

hundreds of applications
No need to spend hours installing and configuring your favorite application. We have over 300 applications available to install with our simple 1-click auto-installer.
Some of the popular scripts include: b2evolution, drupal, ExpressionEngine, Ghost, Joomla, LimeSurvey, Magento, MediaWiki, Moodle, osCommerce, phpBB, SugarCRM, WordPress, Xoops & many more.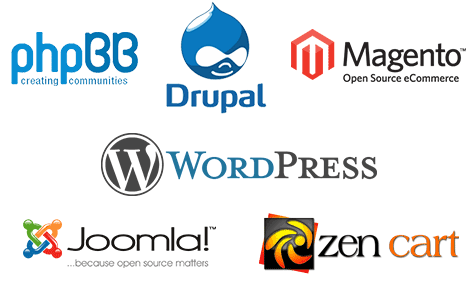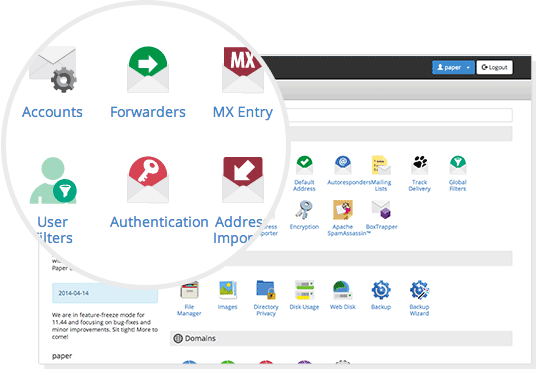 Take control with

cPanel for Linux
Easily manage your websites, domains, DNS zones, email accounts, files, monitor traffic statistics and more from your cPanel control panel. [ Demo here ]
Email Hosting

Access your emails on the go
Create and manage unlimited free email addresses, with advanced features included: forwarding, filters, secure POP3 & IMAP support, third-party client compatibility, spam & virus protection, and even unique user account controls.
You can access email messages, contacts, and calendars through a clean, simple browser interface on your desktop, tablet or mobile devices.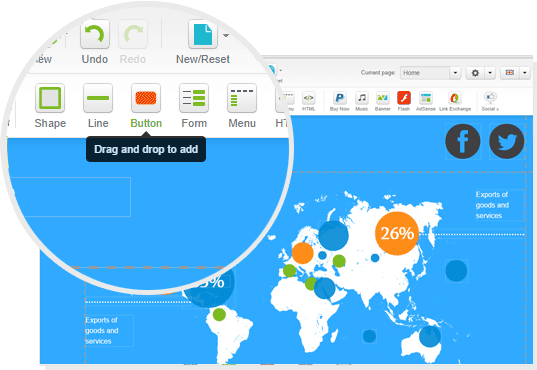 Site Building

Tools & Templates
You don't need programming skills to create a beautiful website with us!
Our powerful drag and drop site builder makes creating your website quick, easy and painless with a clean, simple easy to use interface. Choose from over 145 available templates including templates based on the popular Bootstrap framework.
24/7 security monitoring

and DDoS protection
Slow and overcrowded servers can make your site crawl, we use preventive measures to make sure that does not happen.
CloudLinux LVE technology controls RAM, CPU and disk resources each customer can use, thus, preventing one customer's website or application from affecting the performance of other websites hosted on the same server.
Our Web Application Firewall (WAF) offers powerful, real-time protection for web applications and websites running on on our servers with advanced filtering, security and intrusion protection. We block thousands of known attacks daily, and regularly update our systems for stopping even the newest threats.
CloudFlare content delivery network with Railgun adds an EXTRA layer of security – protecting your site against hackers and spammers. Enable from your control panel for free!

Frequently Asked Questions
What is the difference between ordinary Shared hosting and WireNine's Managed Hosting?
Our Managed Business Hosting plans include 30 days worth of Daily Offsite Backups, Proactive Malware Scanning & Removal, Automated Wordpress Core/Plugin/Theme updates, DDoS Protection, Premium Spam filtering for your emails, Expert 24/7 U.S. based support and much more!
What is web hosting?
Web hosting is a paid service for storing your website's files on one of our servers – making it accessible to anyone, anywhere in the world. It's basically leasing space on one of our servers.
Can I upgrade my plan after I sign up?
Upgrading your plan as your website grows is easy and free, scale up to add more CPU, memory (RAM), disk space at any time from the client portal with a click of a button. The plans are upgraded instantly!
How long does it take to setup my account?
Accounts are setup instantly, you will receive a welcome email from us within minutes with your new web hosting account login details. Check your spam/junk folder if you do not see it in your inbox!
What is shared hosting?
Shared hosting is the easiest and most affordable way to get started on the web. Think of it like renting a room in a big house, you have your own small private space (your room) and you share the facilities in the house like the kitchen and bathroom. In hosting terms, your private room is your home directory and no one else can put their data in your home directory. It is yours alone. However you still have to share the major server resources with other sites, such as CPU, RAM (memory) and network connectivity.
Can I host multiple domain names with my plan?
Yes all plans allow for hosting any number of domains.
Will you transfer over my website?
If you are moving from another cPanel provider, our team will transfer your backups including your website, emails and data from your old web host and restore them on our servers.
What form of payments do you accept?
We accept Bitcoin, Visa, MasterCard, American Express, Discover and PayPal.
What our customers have to say about us
"Switching to @wirenine was the best move excellent service fast support ssd hard drives so my site loads faster I highly recommend them"
"@wirenine proved again why I made the correct decision moving to them for my hosting. Included necessary tools to provide excellent service."
"Thank you Mike @wirenine for the customer support today! These guys are awesome! #web #webhosting #hosting #customerservice #website #thanks"
"@wirenine are HIGHLY recommended. Best service from a hosting provider ever."
"Just finished working through #WordPress #hosting setups w/ @wirenine - fantastic customer service! #Recommended"
"@wirenine 1.17s load time from Pingdom Tools. I couldn't be more impressed with the solutions your team has developed."
"@wirenine This company rocks. Support is awesome and couldn't have made a better decision.. 5 Stars!"
"@wirenine You guys have been fantastic so far. Very happy that we made the switch!!"
"Wow!!! Im really impress with the speed of customer support of @wirenine"
"I highly recommend @wirenine #hosting. Super fast tech support. My issues are resolved which should be otherwise stuck with @HostGator."
"Seriously happy with @wirenine hosting so far. Should have moved from existing host a long time ago. Insanely fast."
"Still can't believe how fast my websites have been since switching to @wirenine hosting. Much better than Hostgator. "
"Moved my website over to @wirenine because @HGSupport #Hostgator took 10 days to respond to my support ticket. Thanks Wirenine!"
"I switched to @wirenine for site hosting and like it: pages load faster and tech support is swift; why I stayed w/ THAT company for so long?"
"Switching from @HostGator to @wirenine = best decision ever. My sites are SO FAST now. #thrilled #WebHosting"
"@WireNine support is fast & friendly! I have about half of my re-seller accounts migrated so far and it couldn't be easier! #customerservice"
"@wirenine ...these guys really do know their stuff. Taking all the panic out of my day since 2004 #hosting"
Can't find what you're looking for? Let us help you find the perfect plan
Call us at (224) 404-2694 or chat with our team Live chat